The AMF Wen-Mac Model Cars came in two versions - a red 1966 coupe and a blue 1967 fastback. They were used as promos by Ford, but were also available in hobby shops and places like Western Auto or Boscov's.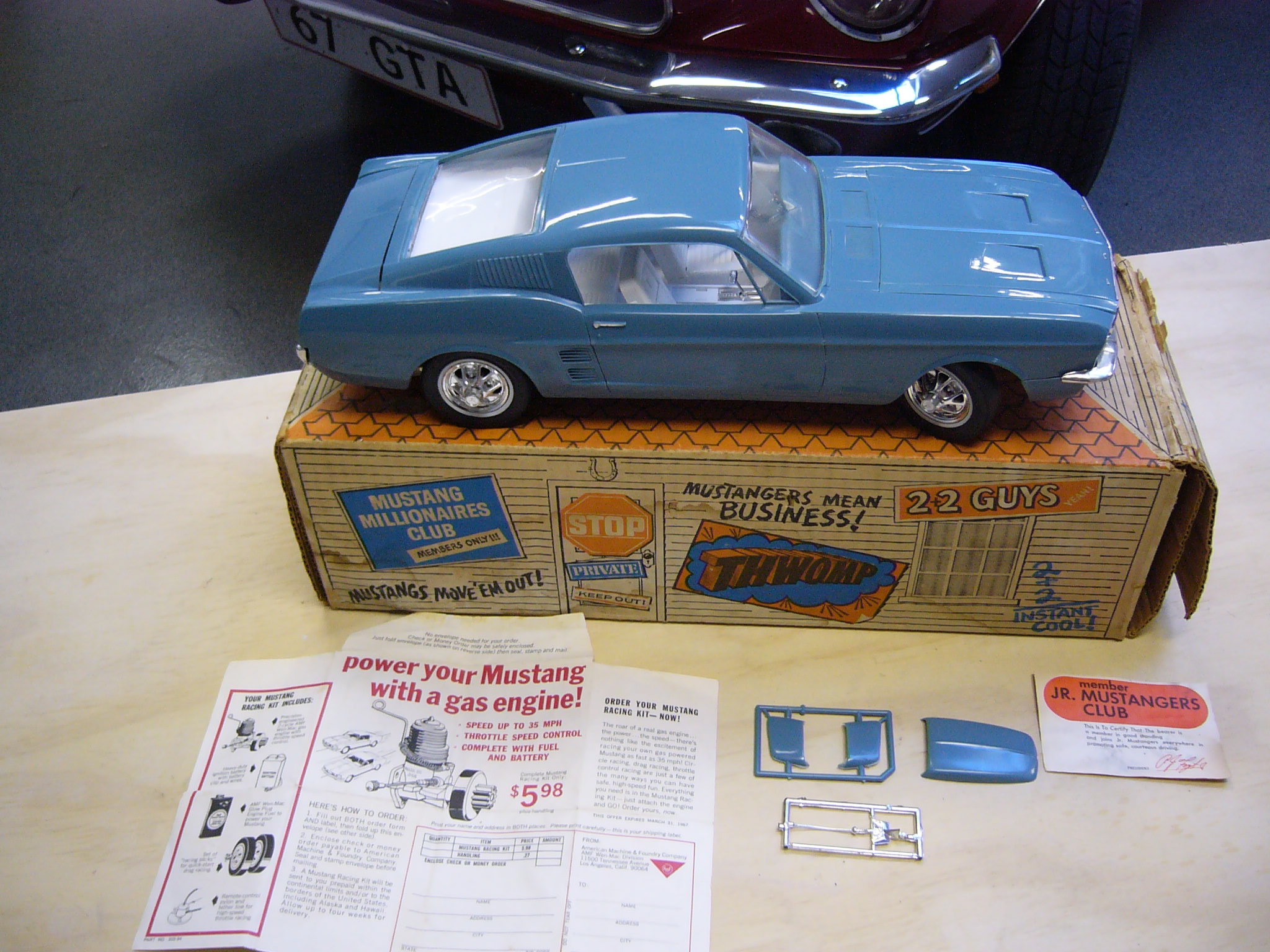 These cars were battery operated but for those with the need for speed, a gas engine kit was available. The kit even contained slick tires :-) For those wondering, the round thing marked with red AMF WEN-MAC letters, is an original, electrically-powered turntable used by stores to display Wen-Mac items.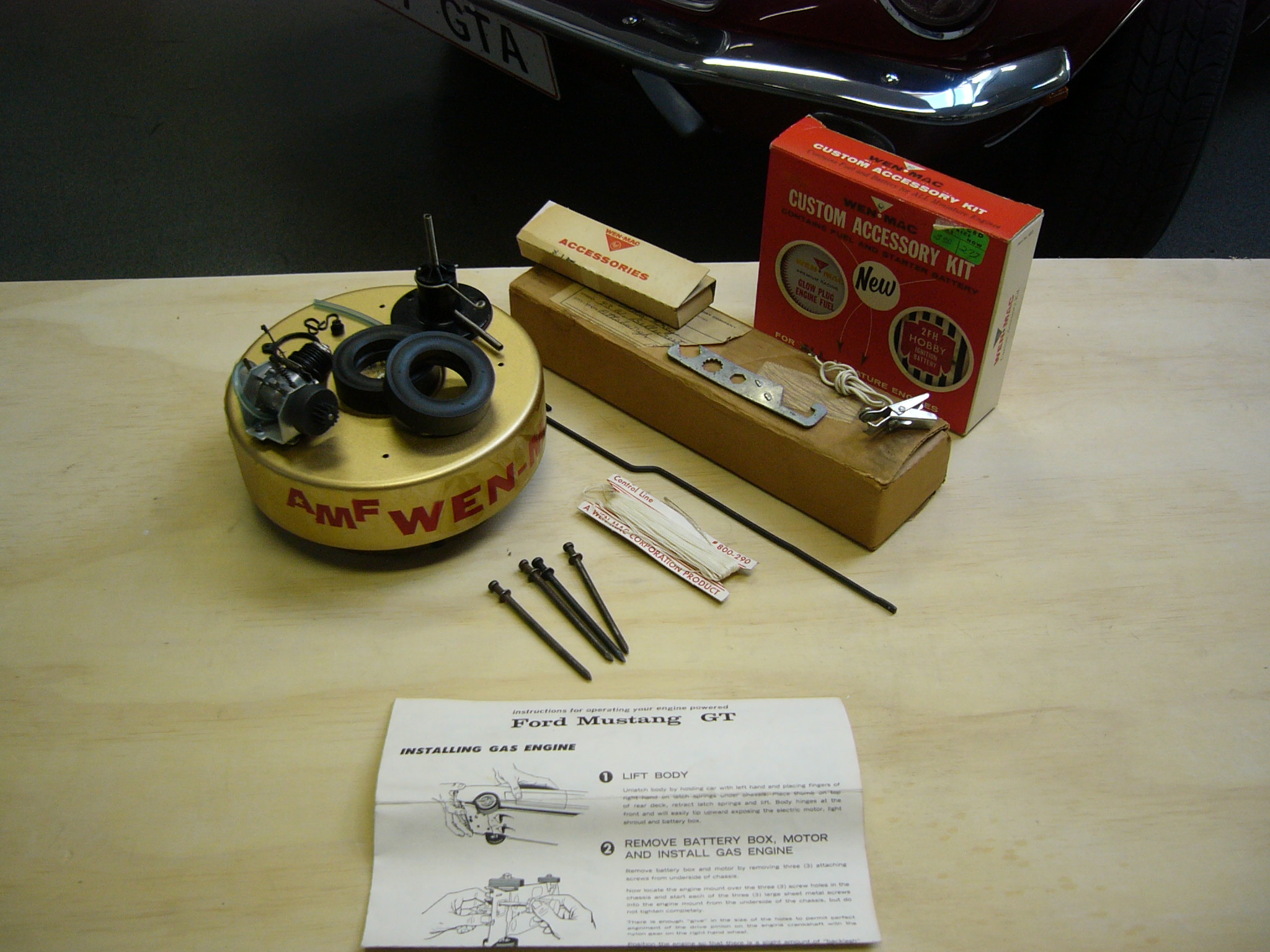 The Wen-Macs were also used by Testor Co. to launch, what I believe were some of the first real Remote Controlled model cars. With a price near $100 in the 60's, it was not a very practical kid toy.