1/3 scale Mustangs were made by the Power Car Company in cooperation with Ford. Lots of Dealers used them to promote Mustangs. The story behind all this can be read on Lee Exline's website www.jrcentral.com
Here's cool video of various JR's:
I bought a NOS 1967 body from Lee and my plan is to use it to build a gas-powered version of my full-size car. The kids can't wait :-)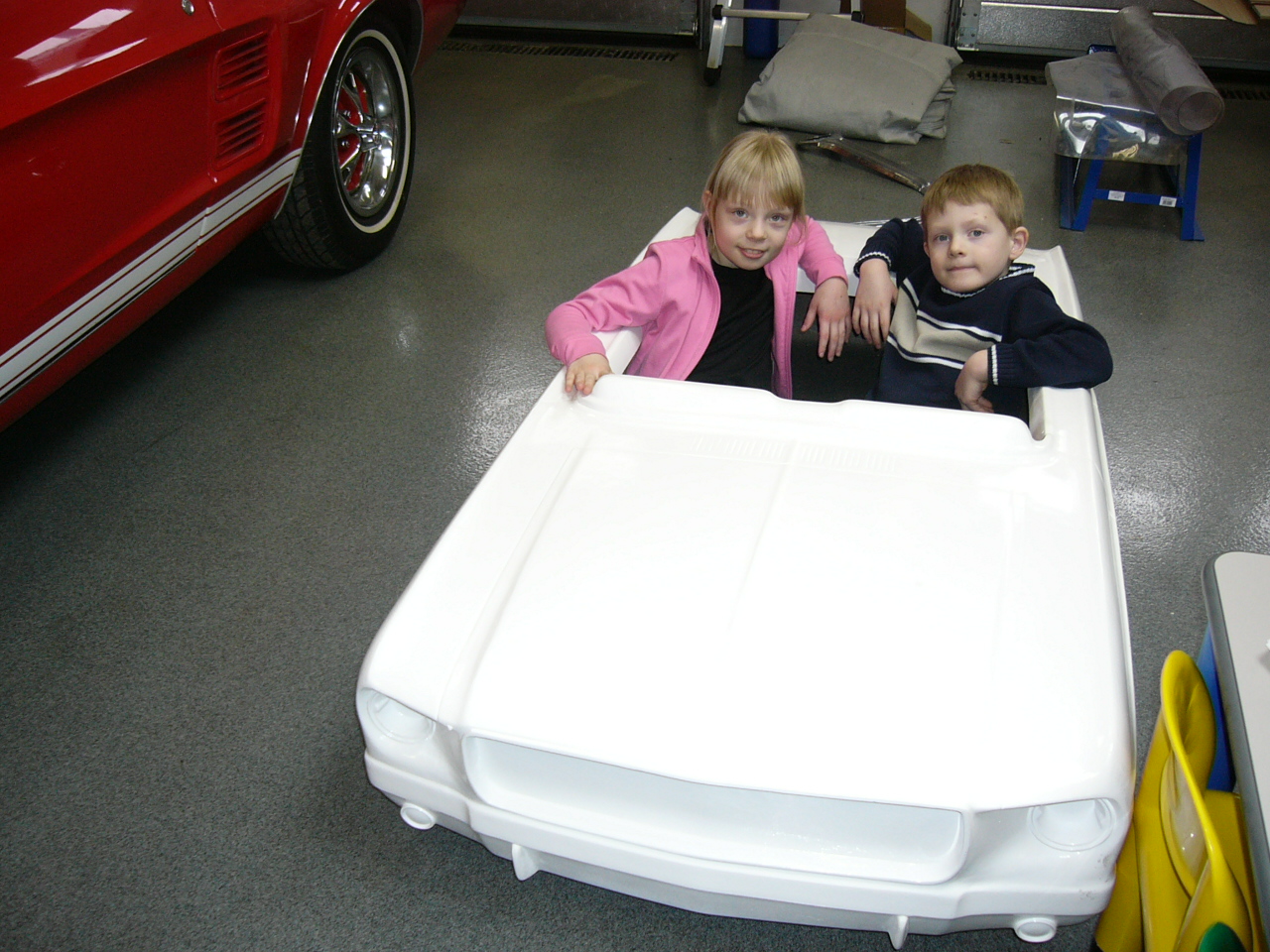 They have to be patient though as restoring my full-size car has priority.
I have done some of the frame. On original ones, the body was tied to the frame with two screws on each side but for easier access to the engine and other areas, I've decided to tie it with hinges in the front: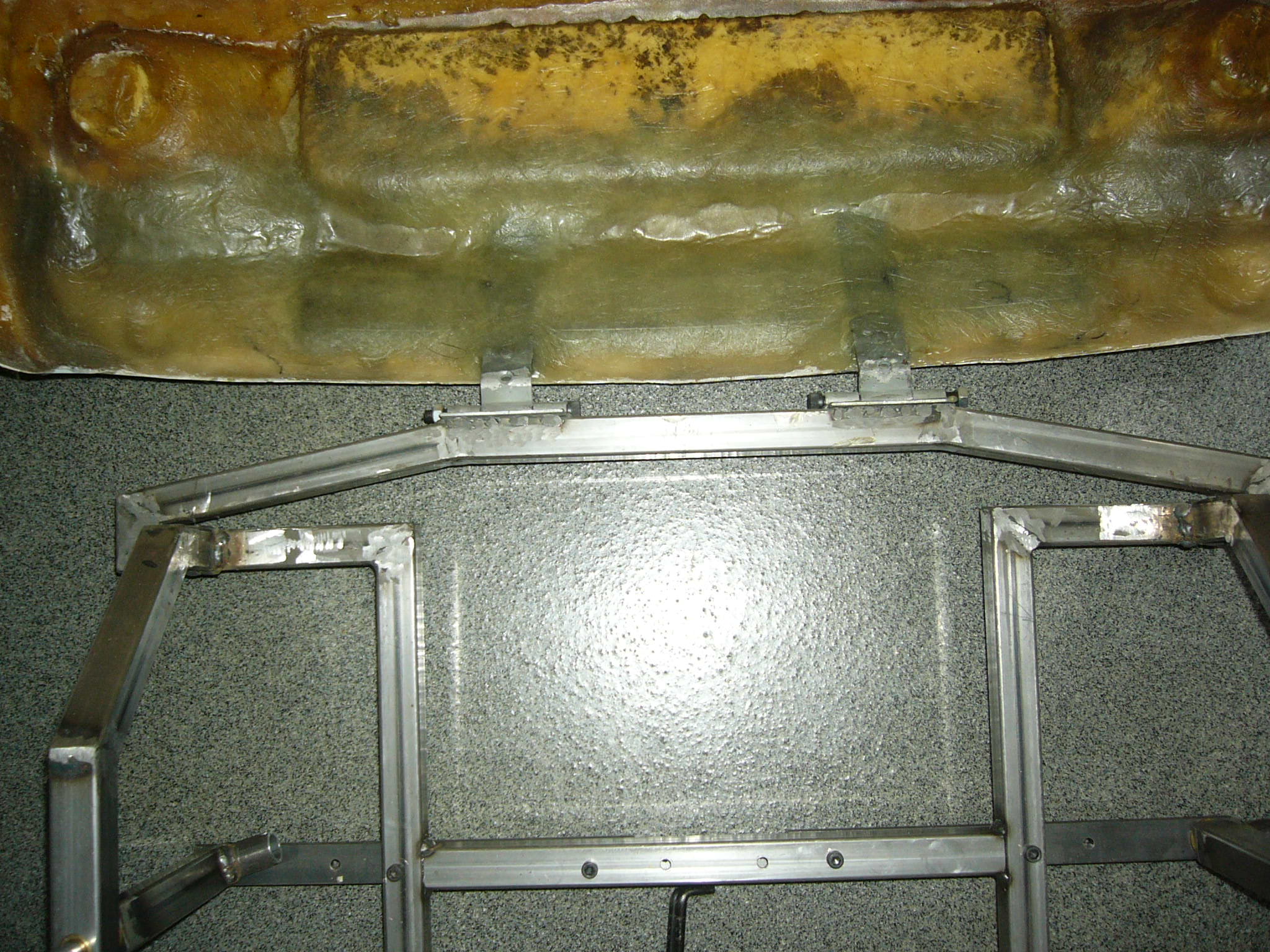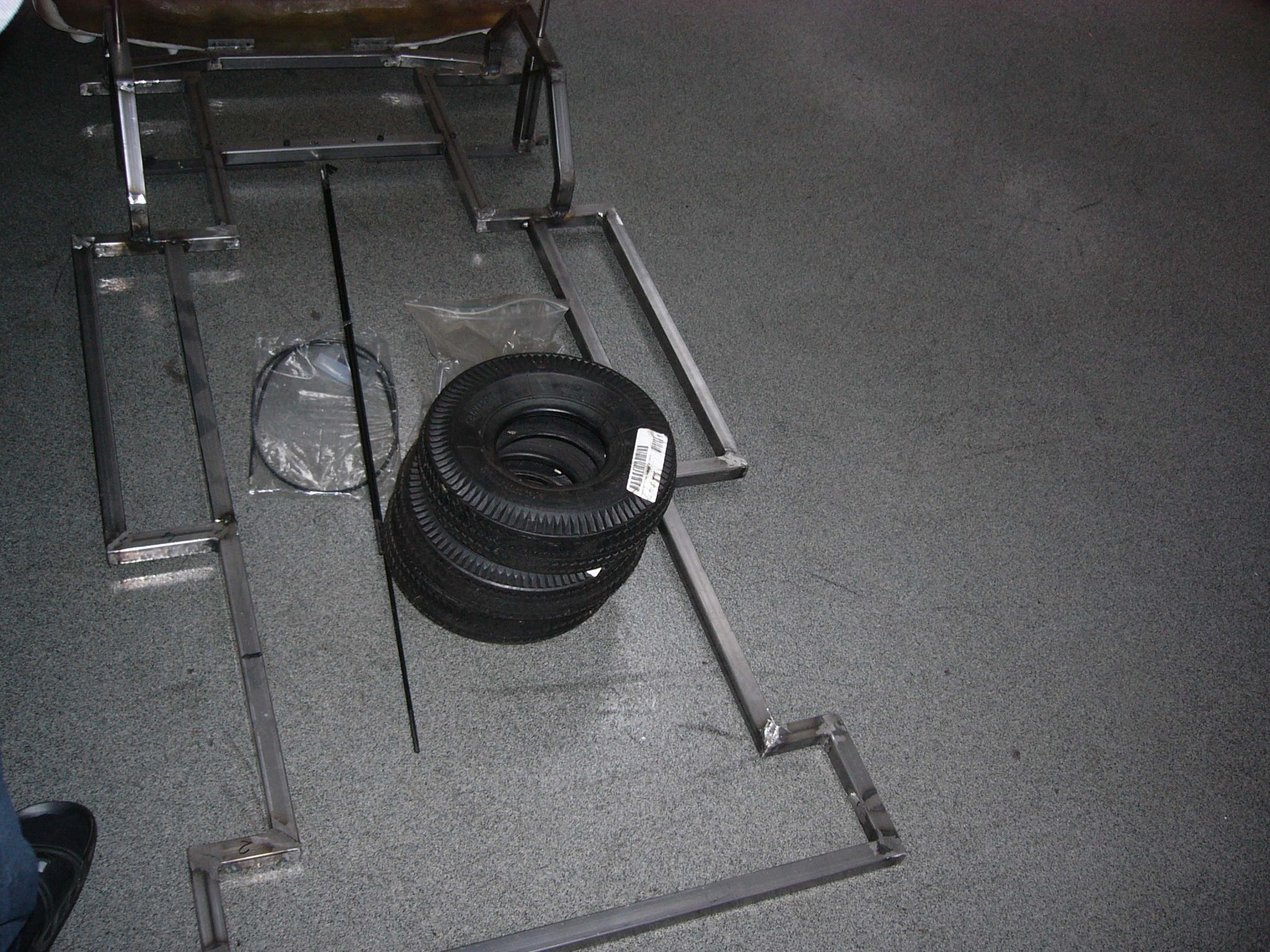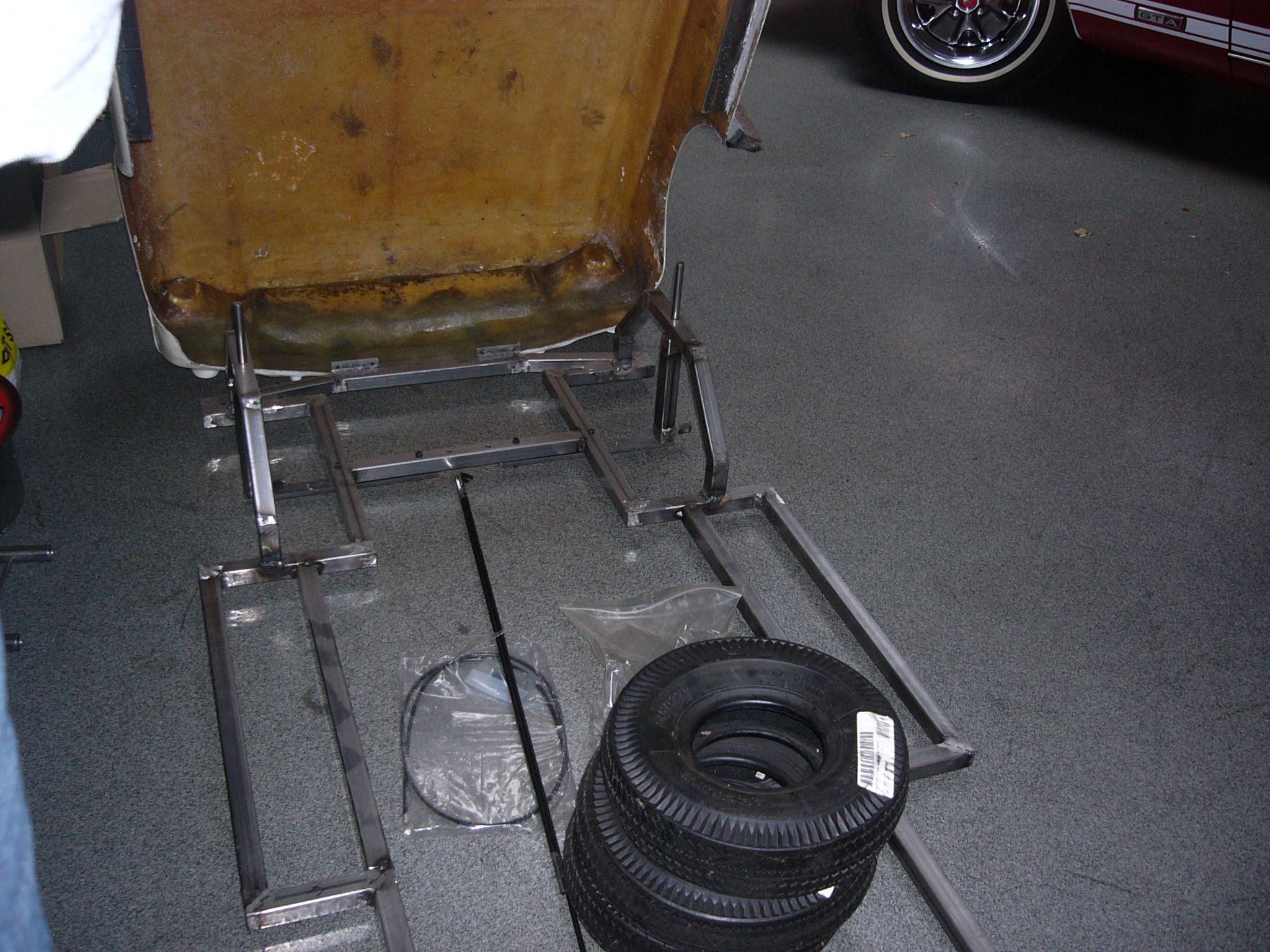 The next step is to find the right 5-7 HP engine. I would like to find one with an electric start and a built-in reverse gear. Some ATV's have these but on a JR., the engine space is very limited. If anyone has any ideas on where to find something that might work, please let me know.